From seafood to chicken and charcuterie: there's no question we need options that are sustainably sourced from plant ingredients and cell cultivation. In the face of consumer demands and population growth, the plant-based meat and fish industry is slowly but surely becoming an additional category in the food industry. Loki Foods is a Icelandic startup that is leading the way and you want to know about.
Iceland produces 1.3 million tons of seafood annually, fishing makes up 40% of the country's export revenues, and employs 7% of the workforce - more than any other country. Overall, even the most prolific fishing areas in the North Atlantic Ocean are threatened by climate change, overfishing and the country's GDP in fishing is steadily decreasing. This got American-Icelander Chris McClure thinking: could Iceland future-proof its position as a heavy seafood producer and create a more resilient seafood economy by including plant-based and cultivated seafood?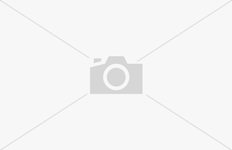 Oceans in peril
Chris thinks plant-based and cultivated analogues are part of that future for a reason: "The oceans are on the brink of destruction. Without serious contenders to conventional seafood in taste and nutrition, many potential consumers simply won't reduce their intake fast enough. We are therefore forced to look at alternatives." In 2022 he therefore founded Loki Foods with Bjorn Adalbjornsson, Chief Science Officer and Assistant Professor at the University of Iceland. Just as Iceland is known as the seafood capital of the world, they have ambitious plans to make Iceland famous for alternative seafood.
No compromises
Loki Foods' mission is to supply the world with sustainable, plant-based Arctic seafood that does not compromise on nutrition, taste, texture, cookability or affordability. Chris: "We are using in-house processing techniques and novel food chemistry approaches to develop our products. That's how we also made the white fish fillet." The Loki Fillet, as the plant-based, nutritious white-fish alternative made with 100% renewable energy is called, is their first product launching in the first half of 2023. Their white fish has many benefits: it's high in protein, contains omega-3s & 6s and vitamins with natural color appearance, is free of microplastics and antibiotics and requires less land, less water, less animal waste and therefore overall creates less damage to the climate. And there's more to come: they plan to develop a whole line of alternative seafood from the Arctic.
Loki Foods was one of the finalists of the Brave New Food Startup Challenge 2022. Read all about the finalists and winners here.
Read also about the plant-based changemakers Rebellyous Foods and Renegade Foods.